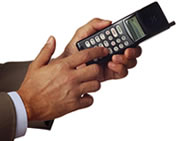 We would be pleased to render our full ship agency and forwarding services from free out Georgian ports to f.o.r. final destination and we are ready to revert to your inquiries with our best and most competitive rates for the port the port handing and railage of the cargo. Our Batumi office is operational round-the-clock. Batumi port is navigational for 24 hours and handling of the vessels is performed on shinc basis.
You may receive the additional information, having contact to our experts. If you are interested in the information which is not included in the contents of the given site, but may appear useful to you and other visitors, inform us. We shall be glad to satisfy your interest and we shall try, that in the shortest terms the given information became you accessible.
For all questions or comments about this site, please contact our Webmaster,
Need Help with something? Please contact us!

Head Office
Batumi
Postal Address
TeRo Maritime Agency
6, Kostava str.
6000 Batumi, Georgia
Communications
Telephone:
+(995) 422 276771
+(995) 422 276758
+(995) 422 276759
+(995) 422 273922

Fax:
+(995) 422 276770
E-mail:
Agency Department:
ops@tero.ge
Forwarding Department:
forwarding@tero.ge
Persons in charge

Director
Mr. Soso Bokuchava

Managing Director
in charge of operational matters
Mr. Zurab Surmanidze
- mob: +995 577 652500

Head of Agency and Forwarding
departments
Mr. Zviad Jakeli
- mob: +995 577 781939
| | | |
| --- | --- | --- |
| | TeRo Poti | |
Postal Address
TeRo Maritime Co. Ltd.
41, Memed Abashidze str., Room 1
Poti, Georgia
Communications
Telephone:
+(995) 393 270431
+(995) 393 270432
Fax:
+(995) 393 270433
E-mail:
Agency Department:
poti@tero.ge

| | | |
| --- | --- | --- |
| | TeRo Supsa | |
Postal Address

TeRo Supsa Ltd Contact through Main Office

Communications
E-mail:
Agency Department:
ops@tero.ge